WEST VILLAGES COMMUNITY CUP
ROAD TO THE CUP: TOTAL TEAM POINTS/WINS
2022 Community Champions: Islandwalk
(IW) Islandwalk: 435
(Gran) Gran Paradiso: 422
(SN) Sarasota National: 429
(GP) Grand Palm: 390
(P) Plantation: 278
(R) Renaissance: 245
Standings are calculated by the total points scored out of the total possible.  In addition, points are awarded to wins based on the court the team has played on.  The % is an accumulative average for each team, including bonus points.  This gives greater value to good play on higher courts and over time, accentuates the difference in levels of play.
Mens Doubles 3.0-3.49
Final Results
(Gran) Stokes/White 105.08%-GOLD
(SN) Pellegrino/Paquin 99.29%-SILVER
(IW) Rybolt/McCulla 90.40%%-BRONZE
(IW) Foreman/Kottman 89.35%
(GP) Honeyman/Rigali 89.23%
(R) Boyd/Chow 89.01%
(SN) Yates/Valentine 86.12%
(GP) Tafone/Mossman 85.95%
(IW) Noel/Scaturro 83.94%
(Gran) Iannini/Spinella 83.06%
(R) Huels/Ferrier 81.65%
(GP) Federline/Mazur 81.22%
(SN) Campbell/Munro 81.08%
(IW) Percal/Kolitsch 81.03%
(P) Blum/Huller 79.62%
(P) Gill/Channel 78.22%
(R) Weed/Vachon 77.69%
(IW) Nusbaum/Valerio 76.83%
(R) Mangaipane/DeSimone 76.39%
(GP) Williams/Rohland 73.92%
(SN) Petrew/Levitch 73.61%
(Gran) Silva/Gasparina 70.67%
(Gran) Foti/Mangune 70.29%
(P) Barcelo/Madigan 68.54%
Mens Doubles 3.5-3.99
Women's Doubles 3.0-3.49
Women's Doubles 3.5-3.99
Mixed Doubles 3.0-3.49
Mixed Doubles 3.5-3.99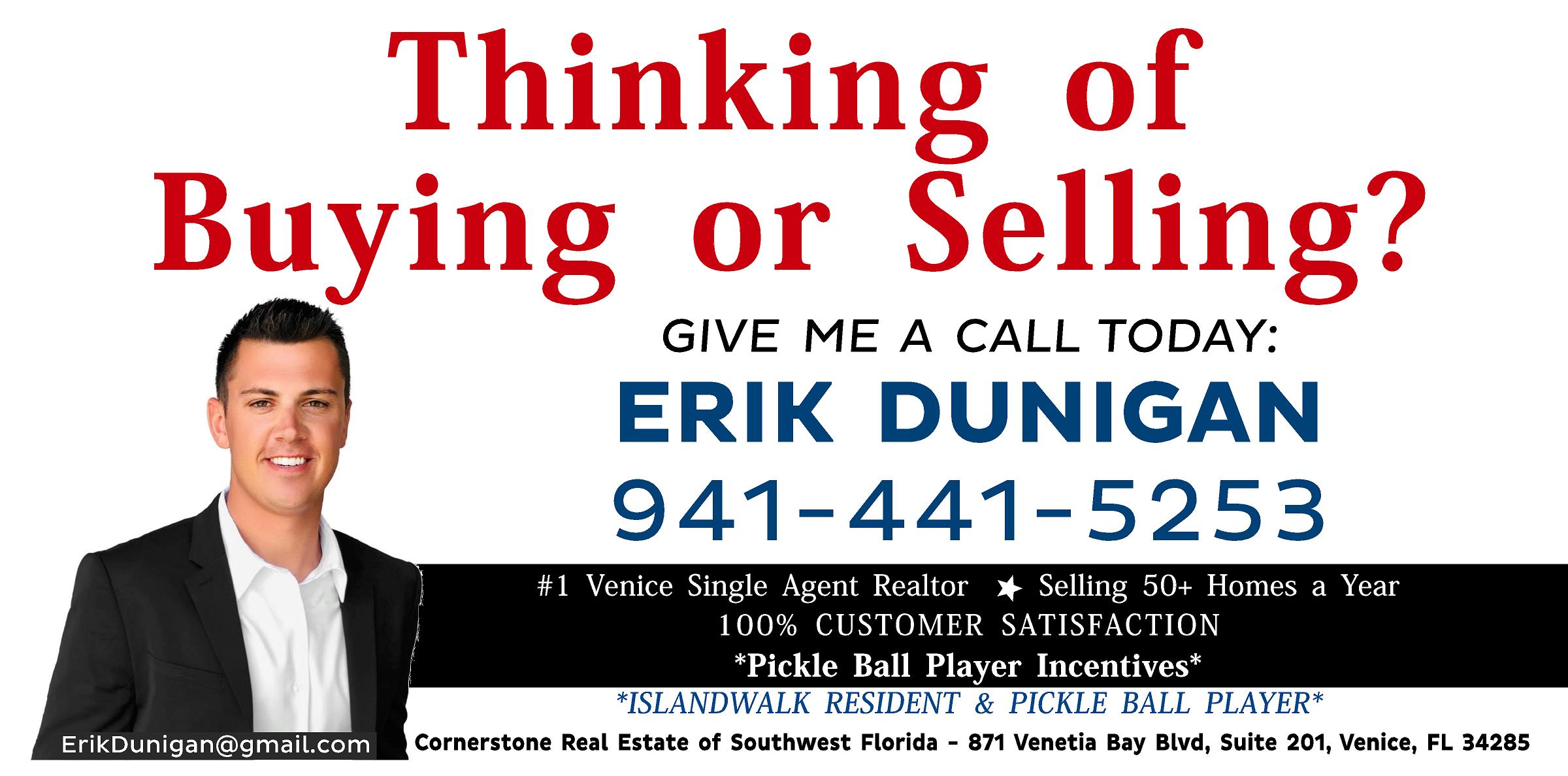 ERIK DUNIGAN OF THE DUNIGAN GROUP. BUYING AND SELLING SARASOTA (AND SURROUNDING AREAS).